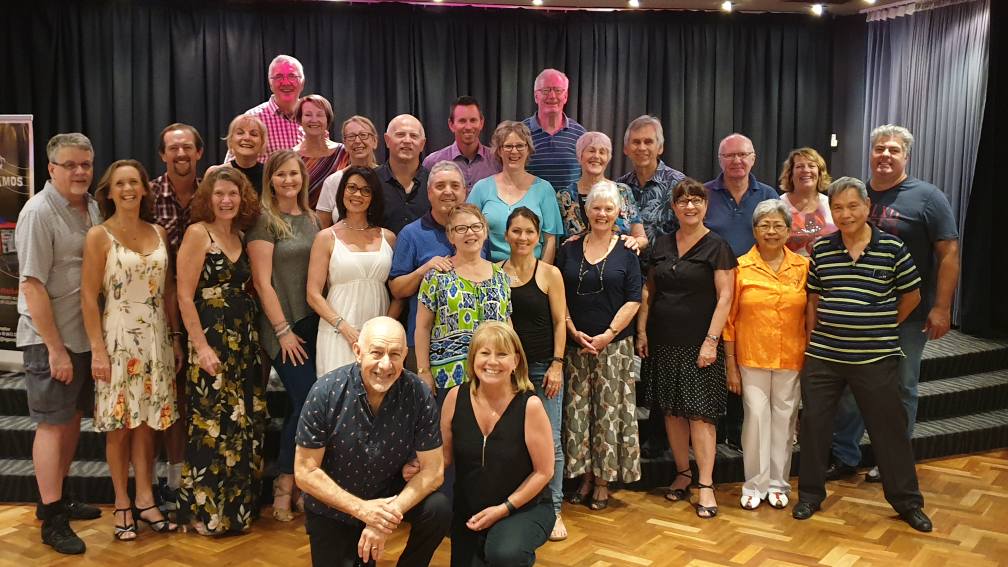 Hello everyone,
We are currently having a Christmas break and will start classes again on Sunday 16th January 2022. I wish you all a merry Christmas and a happy and safe New Year.
Sunday 16/01/22 – 5pm to 6pm – Rumba/Bolero
Sunday 16/01/22 – 6pm to 7pm – Bachata/Bachatango
Redlands Sporting Club – 20 Anson Rd, Wellington Point 4160
Cost – $10 p/p for one class or $15 for both classes
Classes/workshops will be held in accordance with an approved Covid Safe Plan.   We understand that only vaccinated people will be allowed to enter the Club and attend classes. Contact information will be collected through our own Check In Qld app. Hand sanitizers will be provided. Of course if you are not well do not attend classes. We all need to keep safe and enjoy dancing in a safe environment.
Looking forward to seeing you on the dance floor.