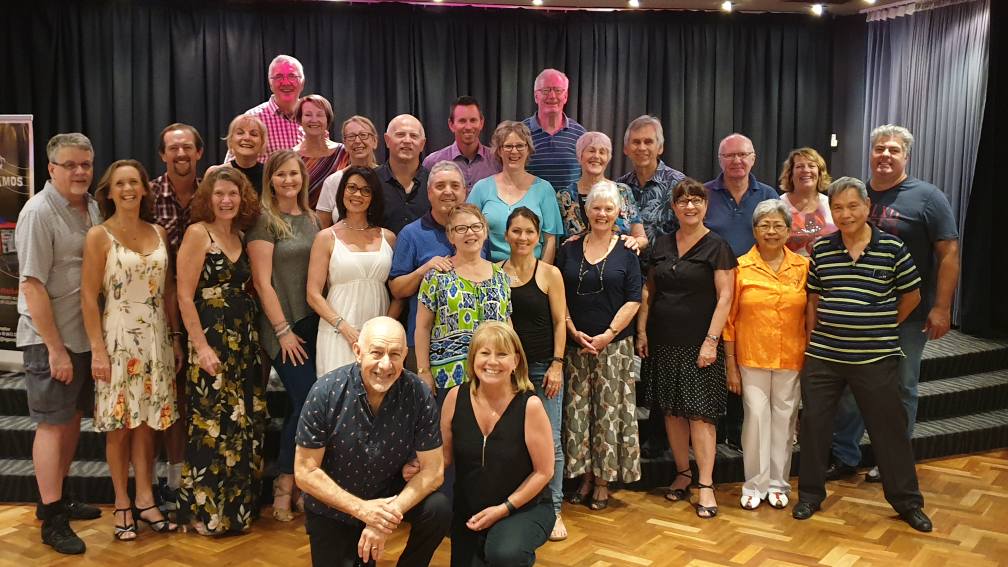 Hello everyone,
PLEASE NOTE – As a result of recent Covid restrictions I have suspended all dance workshops from tonight (28/6/21) until 13th July 21 when restrictions will be reviewed. Please stay safe and well.
Well its been a while since we did any classes/workshops because of Covid-19. However I am pleased to confirm that we will commence classes/workshops twice a week as from Tuesday 6th October 2020 at Redlands Sporting Club on the following days and times:
Sunday 30/05/21 – 6pm to 7pm – Rueda Salsa – Continues until 20/6/21. 
Monday 31/05/21 – 7pm to 8.30pm – Bachata – Continues until  21/6/21.
Redlands Sporting Club – 20 Anson Rd, Wellington Point 4160
Cost – $10 p/p
Classes/workshops will be held in accordance with an approved Covid Safe Plan. This plan will be made available to dancers at the club. In essence partner dancing is allowed on the dance floor for the purpose of the class/workshop only. Social dancing is not allowed at this stage. Social distancing to be maintained outside the dancing area. Patrons to be seated whilst drinking and not walk around with drinks. Contact information to be collected and hand sanitizers will be provided. Of course if you are not well do not attend classes. We all need to keep safe and enjoy dancing in a safe environment.
Finally please let me know on FB or phone message (0413371625)  if will be attending a class/workshop in order to keep an eye on numbers.
Looking forward to seeing you on the dance floor.