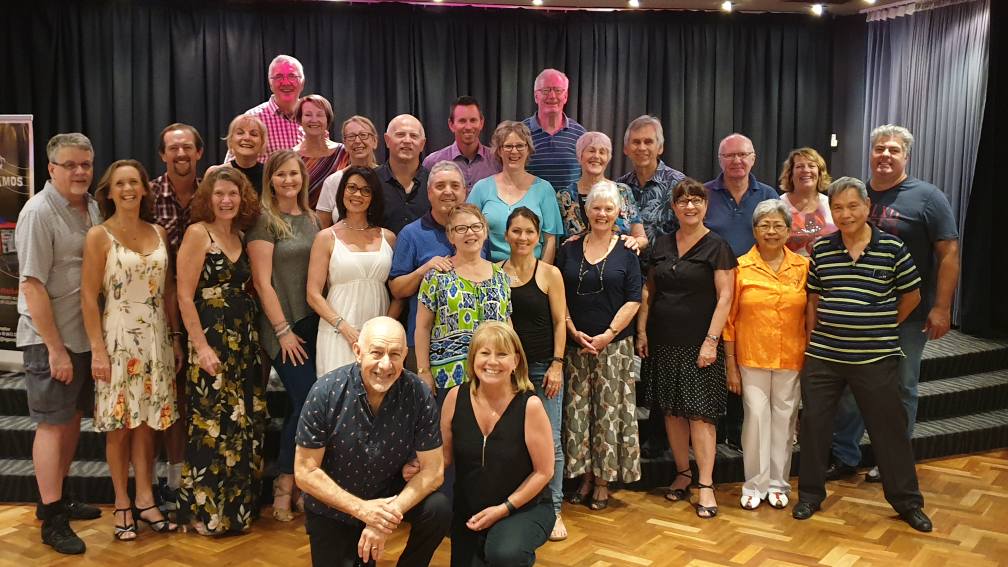 Hello everyone,
PLEASE NOTE – Qld Health has eased restrictions to Stage 3 level and allowed dancing.  So I am pleased to announce that dance classes/workshops will commence again as follows:
Sunday 29/08/21 – 6pm to 7pm – Swing – for a period of 4 weeks. 
Monday 13/09/21 – 7pm to 8pm – Cha Cha Cha – for a period of 4 weeks.
Redlands Sporting Club – 20 Anson Rd, Wellington Point 4160
Cost – $10 p/p
Classes/workshops will be held in accordance with an approved Covid Safe Plan. Masks and social distancing to be maintained at this stage. Contact information will be collected through our own Check In Qld app. Hand sanitizers will be provided. Of course if you are not well do not attend classes. We all need to keep safe and enjoy dancing in a safe environment.
Finally please let me know on FB or phone message (0413371625)  if will be attending a class/workshop in order to keep an eye on numbers.
Looking forward to seeing you on the dance floor.